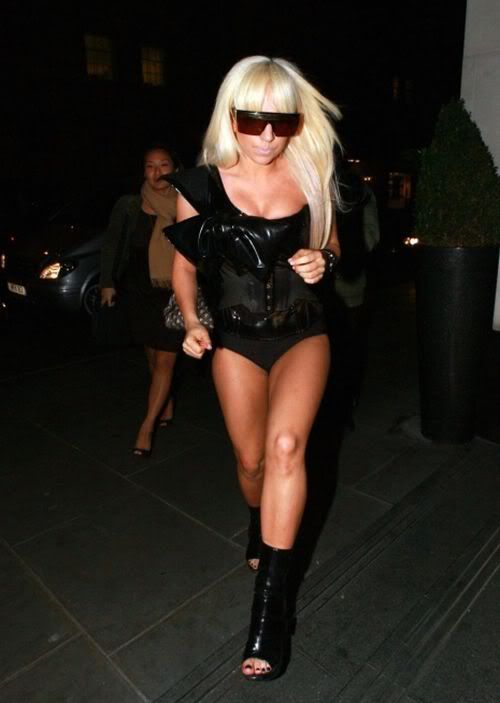 Last night, after watching her perform, i met Lady Gaga. We had a one on one conversation that lasted no longer than 30 seconds but I can't even begin to describe how intense the moment was without doing it justice.
A month ago if you had of asked me my opinion of Lady Gaga i wouldn't have had much to say. When she first started becoming a known artist i wasn't really keen on her. I instantly took her outrageous dress sense and the way she carried herself as over the top, attention seeking, and off putting. In the last month i have out of the blue become interested in her and looked up photos of her, watched videos of her doing performances and in interviews and i've taken a liking to her. She has a gorgeous body, an amazing voice and has a fun, playful and ready attitude to take on the world.
After watching her car arrive at the enterainment centre and no paparazzi even being able to get a shot of her, and then watching her perform, i realised how amazingly famous and "in the spotlight" this performer really is, making it super hard to get even close to her. She even had a decoy look-a-like at the airport when she arrived in Australia to divert some attention.
And then being lucky enough to meet her last night, slurring how awesome i think she is and that i love her and hearing her laugh and reply i love you too just totally threw me off and has made me admire and adore her much more than i ever thought i would.
I am now a devoted Lady Gaga fan.