The past few weeks have been really busy for me. This is the first time in a long time that i have been able to casually browse blogger and write a post. It's nice.
Huw took to me Nelsons bay for a night away a week ago. He even shouted everything; the accommodation, a lovely dinner, champagne etc. He is so lovely to me.
Here is a typical lovey dovey coupley photo of us away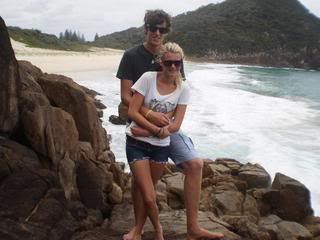 I am the happiest i have been in a long time.